How to change the timezone, dashboard wallpaper, help button, and session time
Settings
This help sheet explains the settings for School Jotter.
Access settings from the left menu in the Admin app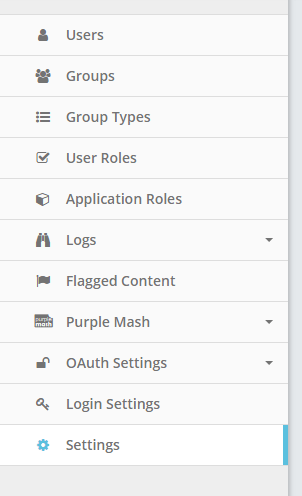 In Settings you select your timezone and wallpaper, and if you want to display the white Help tile on the dashboard. Make your selections from the drop down menus. Click on the blue Update Settings button at the bottom of the window.

Session lifetime (minutes) determines how long your login lasts before expiring. This means that you'll automatically be logged out x minutes after your last activity (e.g. clicking a link or saving a page). You might need to change this if you spend a long time writing blogs because your text will not be saved and if you do not click save regularly your work will be lost after x minutes.