Manage Comments
To edit/delete the comments made, go to Manage -> Teacher Comments.
This will open the Manage teacher comments dialogue box allowing the admin user to see more details about the comment made such as date posted, created by and whether or not the comment has been seen.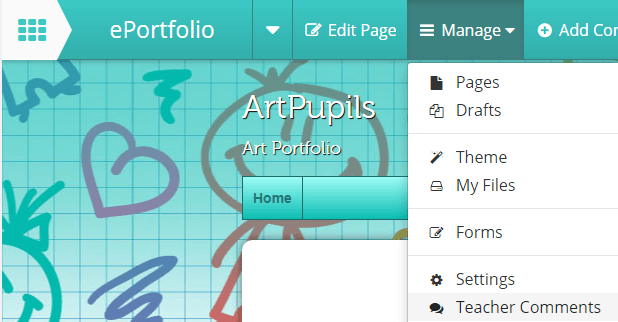 To delete or edit the comment select the appropriate link next to the comment you'd like to change.