Searching Blogs
You can search for a particular blog by the title or description of the blog. This can be part of the title or description as well as being exact. Click on the search icon on the right hand side of the screen that looks like a magnifying glass.
The filter fields will appear and you can enter the criteria you want to search by. Then click on the blue Filter button. All results will appear in the screen below.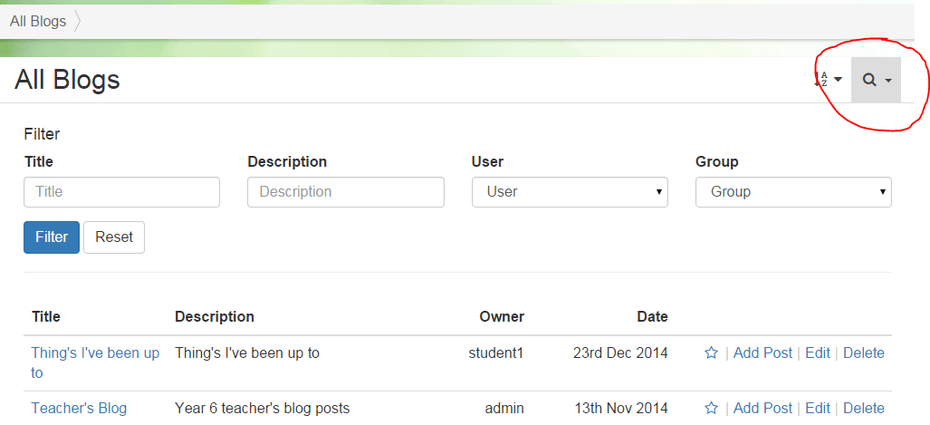 If you are in all blogs you can search by Owner as shown above. If searching in my blogs you will not need this search option.