How to add a Guestbook
Guestbooks allow people who visit the site to leave a comment that is displayed on the page. All comments need to be approved by someone with appropriate access before they are shown on the site. For more information on how to approve comments from guestbooks please see our Manage Comments page.
1. Go to 'Edit Page' > 'Insert Item' and select 'Guestbook'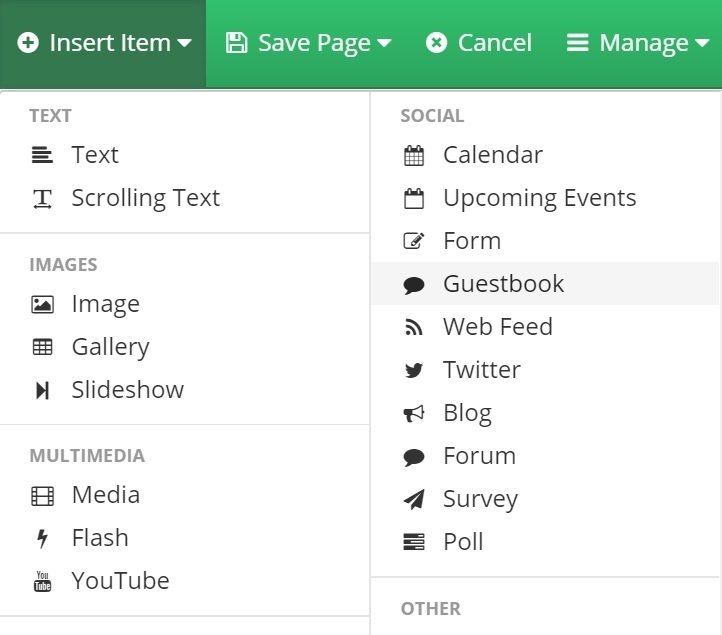 2. Choose where you want your Guestbook to go by clicking the black bar that says 'Insert guestbook here'

3. The Guestbook will appear on your page and when selected you will see the grey edit bar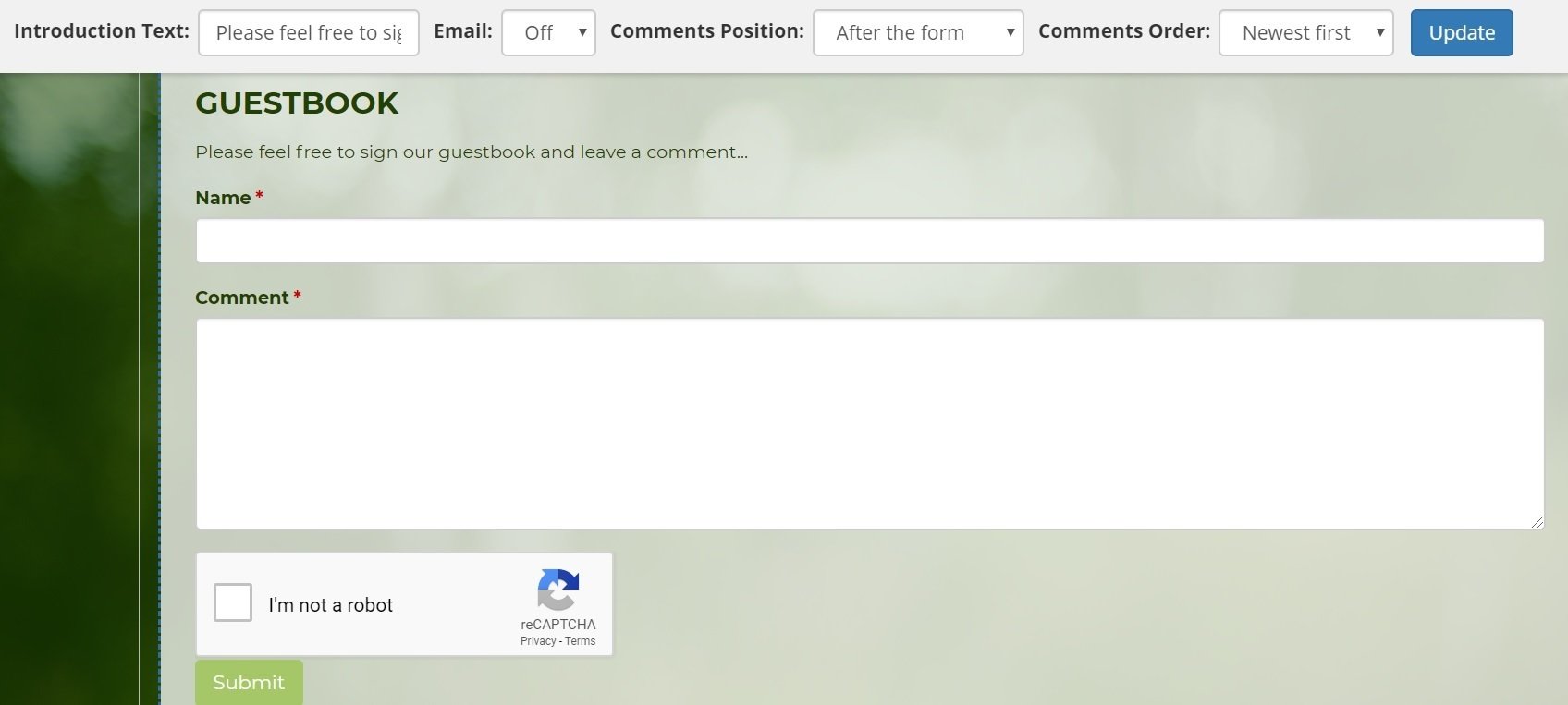 In the grey edit bar you can change the introductory text, specify whether you want the commenter to add their email (changing the Email box to 'On' will add a required email field) and change the position of the comments in the Guestbook section and what order the comments are shown in.
4. Once you are happy go to 'Save Page' > 'Save and Publish Page'