How to add a Newsletter
1. Go to 'Manage' then 'Newsletters'

2. To add categories to sort your newsletters into go to 'Newsletter Categories'

Then go to 'Add Newsletter Category'

Give your category a name and if you want you can add a description.
3. Go back to the main 'Newsletters' box and click 'Add Newsletter'

This box then appears: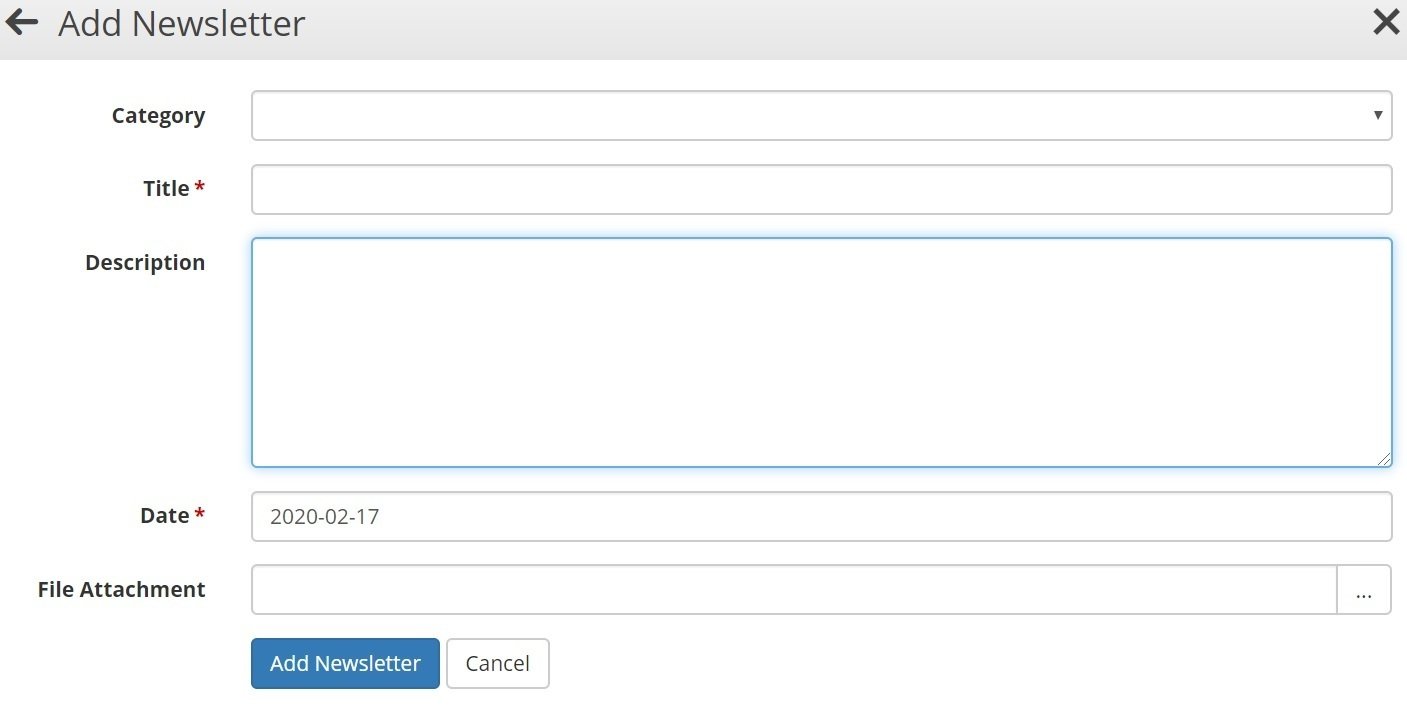 Here you enter the category (optional), the title, the description (optional), the date and then you attach the newsletter file by pressing the '...' next to 'File Attachment'.
4. Press 'Add Newsletter' and this is now created.
To learn how to publish a newsletter on your site have a look at our How to display newsletters on your site guide.