Adding Newsletters in Mobile Center
This guide tells you how add a newsletter using Mobile Centre rather than managing content in the site. For the guide on adding newsletter in the manage content area of the site click here.
1. Go to 'Mobile Centre' > 'Communication' > 'Newsletters'

2. Click 'Add Newsletter'

3. Fill in the category (optional), title, description (optional), date, file attachment (to attach the newsletter - it is best to use PDF files as word documents often won't open on android phones).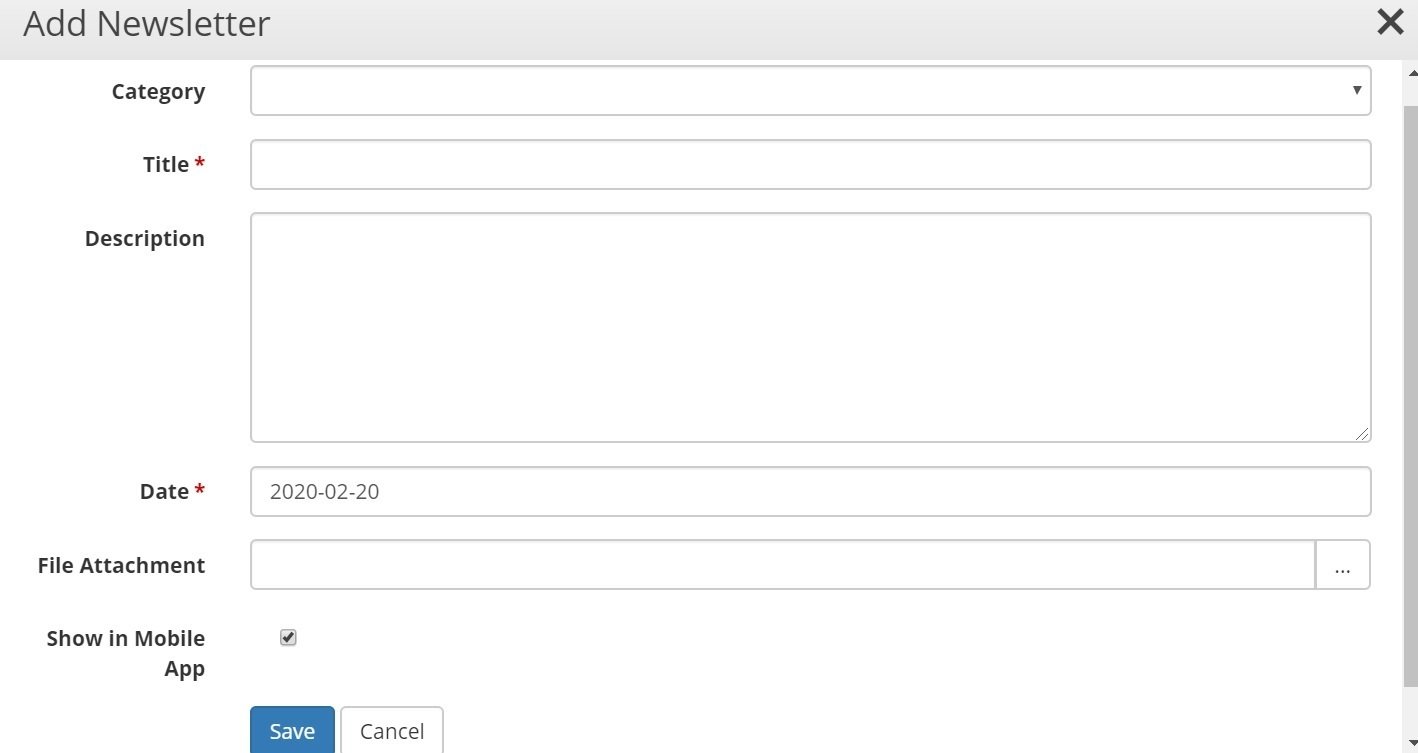 4. Make sure 'Show in Mobile App' is ticked.
5. Press 'Save'
6. On the next screen you are provided with two options, either to send the newsletter now or to send it later. Send it now is the default option and it will advise how many email addresses and mobile devices it will send the newsletter to. If you click Send Later then you'll need to send the newsletter via the send button at a later point.