Add a newsletter
1. Click on the Manage button and select Newsletter.

2. This is where you will add all of your Newsletters. Click the Add Newsletter button.

3. Type in a Title and a Description (headlines), these will appear on your webpage giving parents a snapshot of what is included in the newsletter. The date that you enter will be the date that the newsletter will be available from on your website. This option allows you to prepare a newsletter in advance.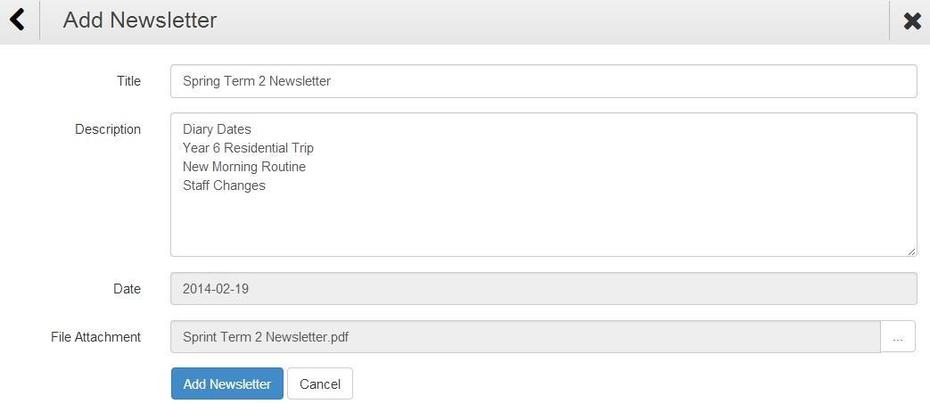 4. Click the Browse button on the right hand side of the File Attachment field to access your file, find or upload your newsletter and click the Choose button on your current Newsletter and then click the Add Newsletter button.
5. You will build up your list of newsletters in here. Click the X button to move back to your webpage. Newsletter can be removed from your system by clicking on the Delete text on the row of the newsletter you wish to remove. The Edit feature allows you to change the information you entered about the newsletter when adding it to your system.

6. The list of Newsletters will now display and will be updated from the Manage Newsletters section.