See your Survey Report
All surveys automatically generate reports based on the findings which can be accessed by an admin or a user with the permissions to create the survey. To view the report, select responses on the left hand side of the screen.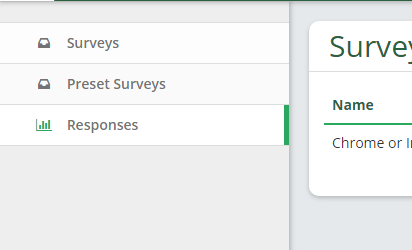 The response screen shows your current active surveys and the number of total responses to this survey, to view the full report select the number of responses, this will take you to the report in the form of a bar graph.

The report can be exported as a CSV or the graph can be saved as an image by simply right-clicking the graph.