Seeing replies from parents
This helpsheet explains how to view replies to your SMS.

When you send SMS parents can send an SMS reply which is displayed in the broadcast app. Each reply is stored in a list, similar to email.

1 To view replies, from the dashboard click on Broadcast app > Inbound SMS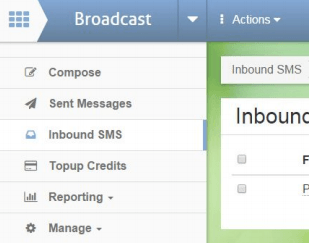 2 If you have some replies then you'll see the name of the sender, the message and the
date.


3 To view the full thread of this and other messages, click view on the right. This displays all
previous messages and replies.