Add a Teacher Comment
While viewing a students ePortfolio a teacher can leave a public comment on any page to give feedback directly to the student.
To leave a comment, simply view the portfolio you wish to comment on and select Add Comment from the top menu bar.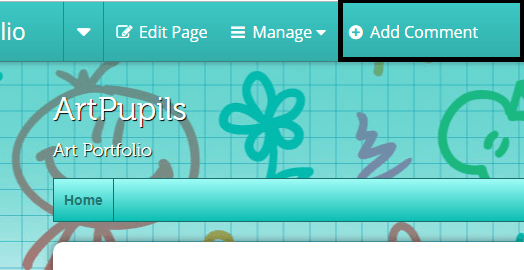 If the portfolio has multiple pages, select the page you would like to leave your comment on and enter the text in the comment box. Select Add Comment to update and save your comment.