How to add a Vimeo video
Vimeo videos can be Embedded using the Embedded Code element. Vimeo has a comprehensive set of Privacy options, for example, it has the domain-level privacy option, which means that you can choose a specific website you want to allow your video to be embedded on. Find out more about these options here.
1. Go to Vimeo.com and search for the required video.
2. The embed code that you require is found by clicking the Share button. The following window will appear, you can access the shown options by clicking Show Options. This is how you can change how the video will show on your website.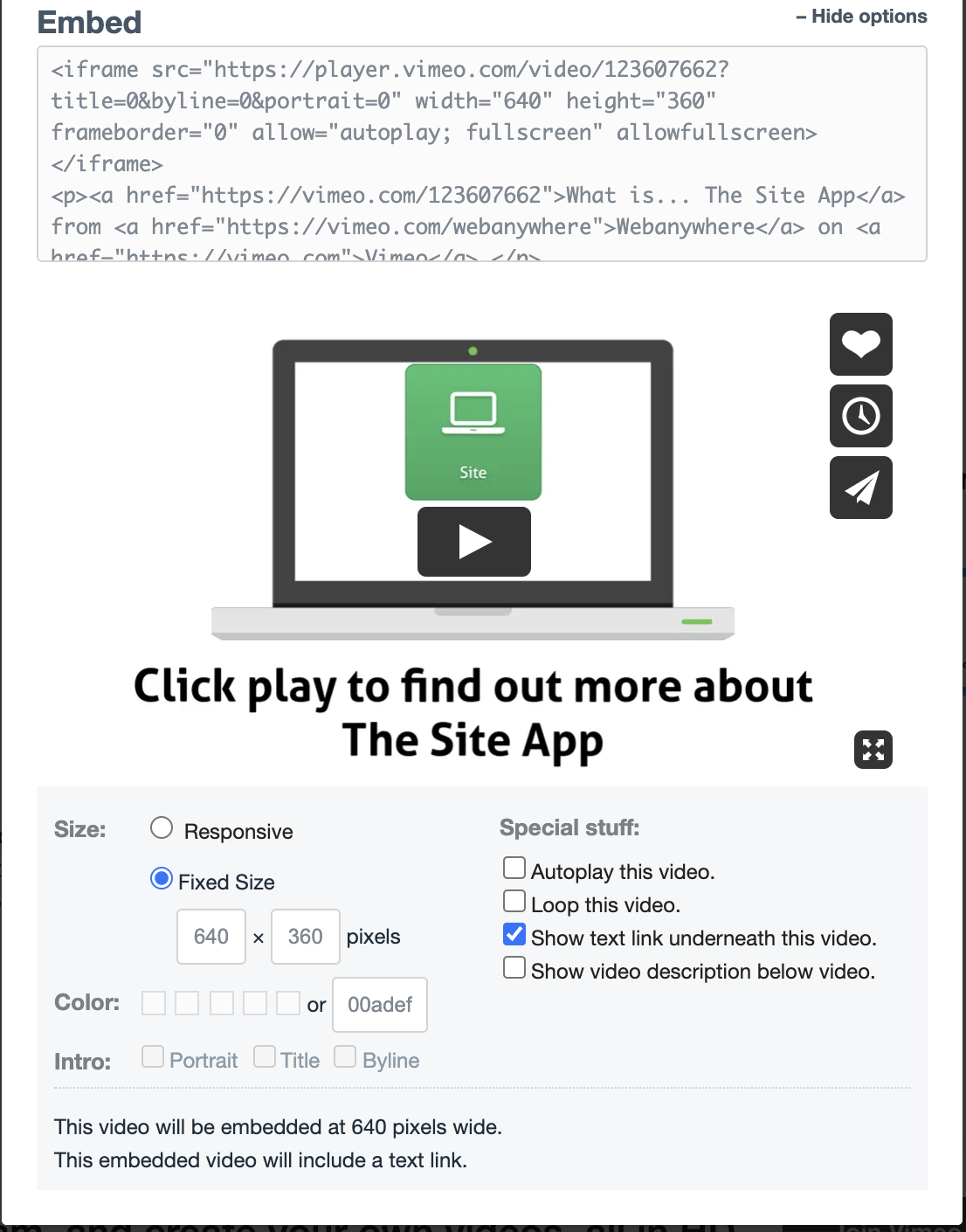 3. Sign in to your School Jotter website and go to the page you want to add the video to and click on the Edit Page button.

4. Then click on Insert Item button and then select the Embedded code option.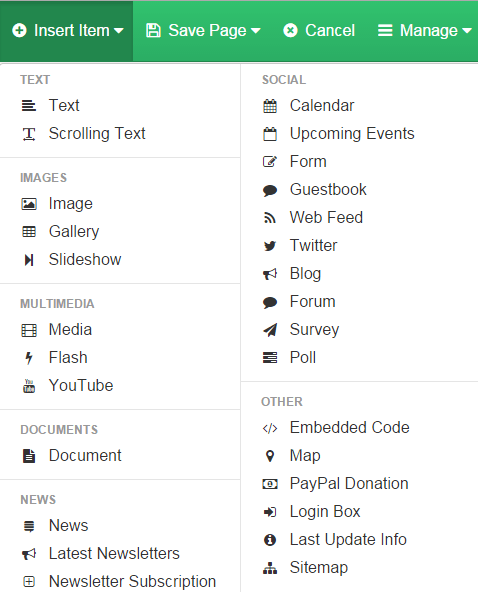 5. Next, decide where you want to place the video by clicking on one of the boxes that say Insert embedded code here.

6. Then select the Custom option.

7. Paste the copied embed code and click the OK button.

8. Your video will now run from within your website. If you wish you can change the video by clicking on the button to the right of the Embedded code box, it has ... in it. Click on the blue Update button if you do make any changes.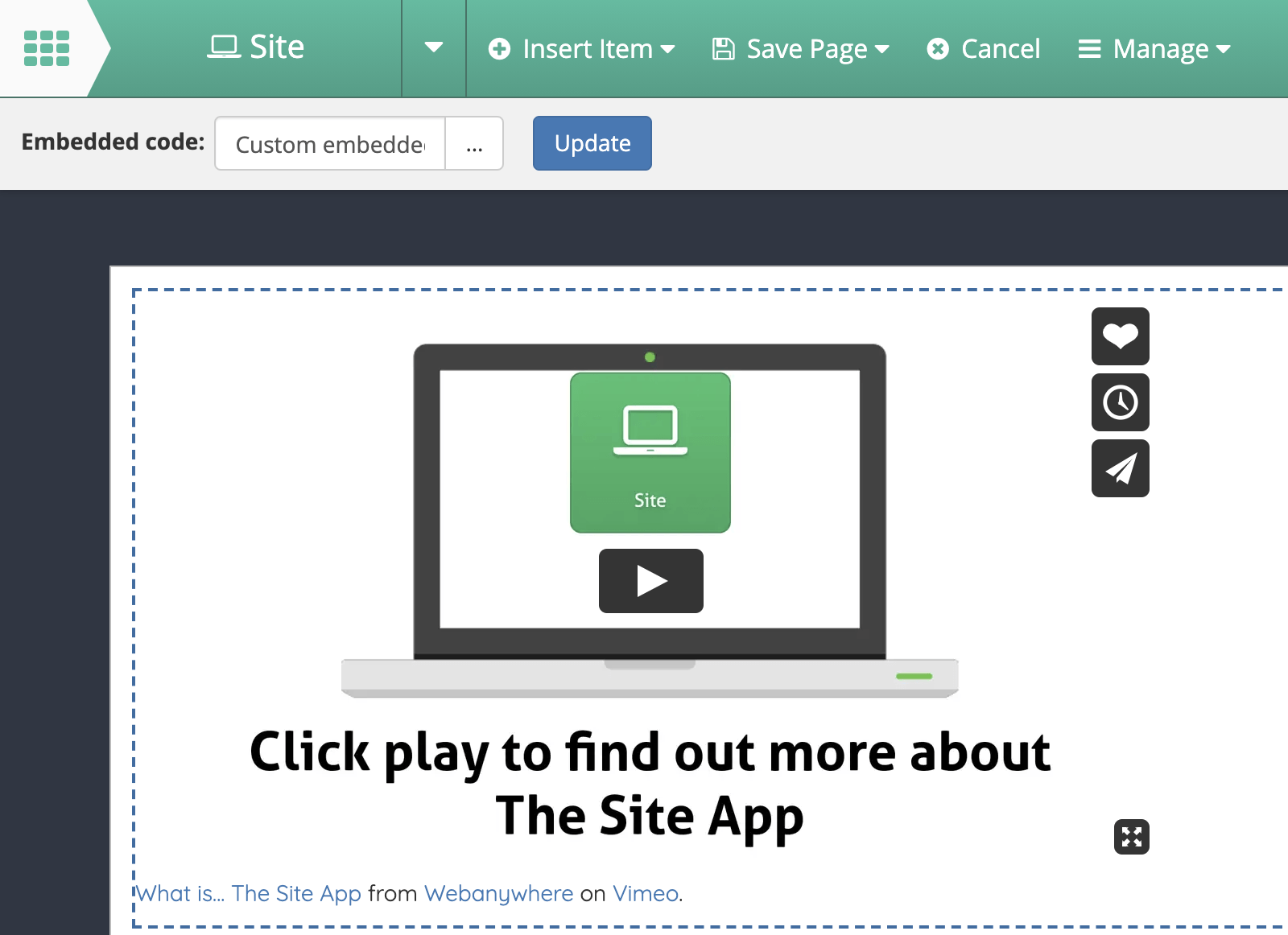 9. Click the Save Page and Save and Publish Page button.