Allocating Budget
This helpsheet will take you setting and using budgets
You can set budgets that your staff will have to work within when assigning merits to pupils It is important that School Merits are seen as having value and your pupils want to work hard and behave well to earn them. Setting a budget can help with this It may take a while to get the right balance.
To work on the budget allocation click on Manage and Budget Allocation. You can view the current budget and get an instant snapshot of what has been assigned by yourself and then by the whole of your school.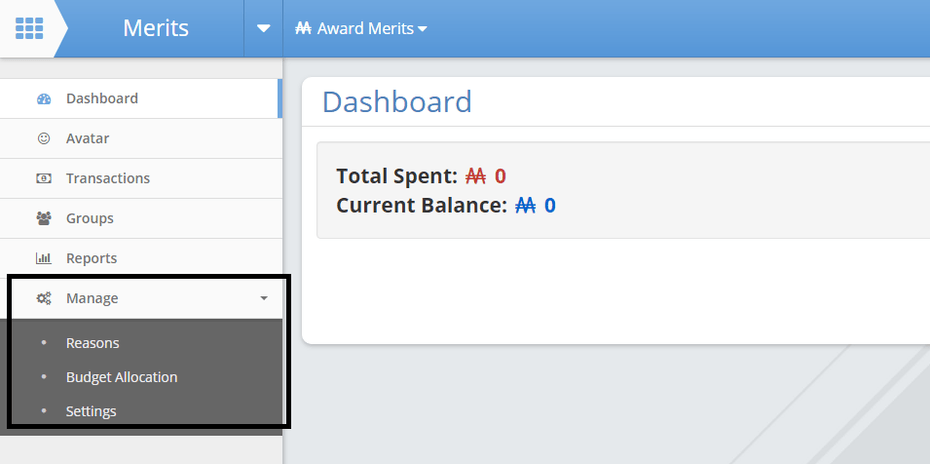 Add a New Budget
To create your first budget you will click on the Set Next Budget button on the screen. Thereafter you will be able to see your current budget and add the next budget, just click on the blue Set Next Budget button.


It is up to you the length of your budget, it can be a week, month or school term. It may be a shorter period to start with so that you can gauge a fair budget allocation.
The value of merits for staff is per member of staff not the whole staff. You can allow teachers to be able to assign merits up to their budget value or be able to exceed it. This will apply for all staff.
Once your budget has been set you will be able to view it on the Budget screen. You can delete or make amendments to the budget until it starts. Then you will set the next budget.