Editing User Details
Click Admin > Users in the left menu to see all users. To change a user's username or email address, click Edit next to the relevant user.
This will bring up this box: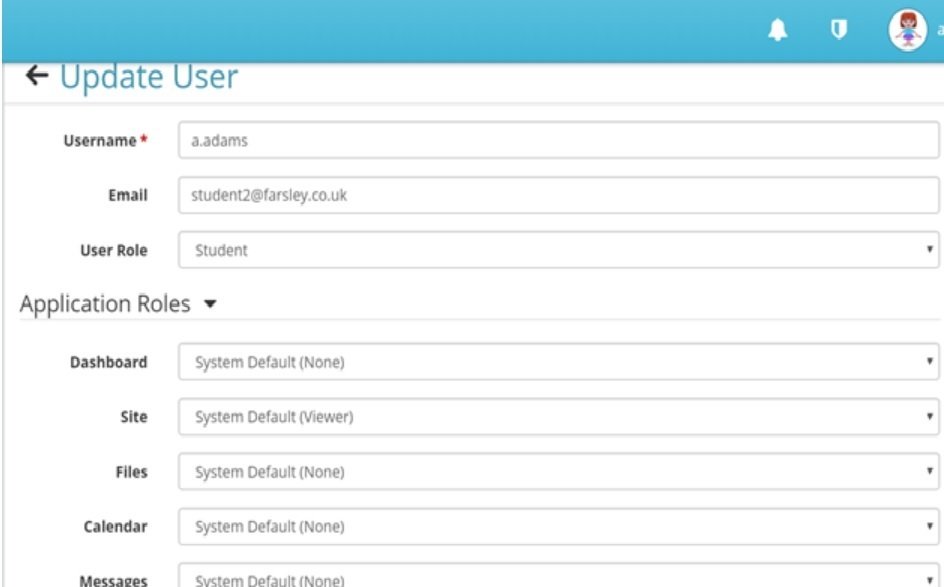 For more information on updating the application roles please see our Granting Permissions page.