Add a Link List
A link list is a great way to direct viewers to external sites that include your work or ways to show reference material & research.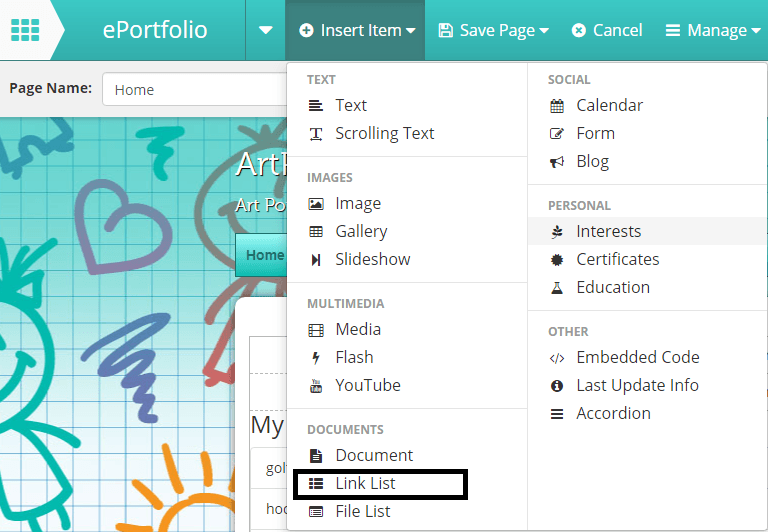 To add a list of links to your portfolio select Edit Page -> Insert Item -> Link List. From here simply paste or type the URL into the URL field and name the link to tidy up the URL to a label.
To add more links simply press the 'Add Link' button and press OK to update and save your changes.