Add Interests
1. Go to 'Edit Page' > 'Insert Item' and choose 'Interests'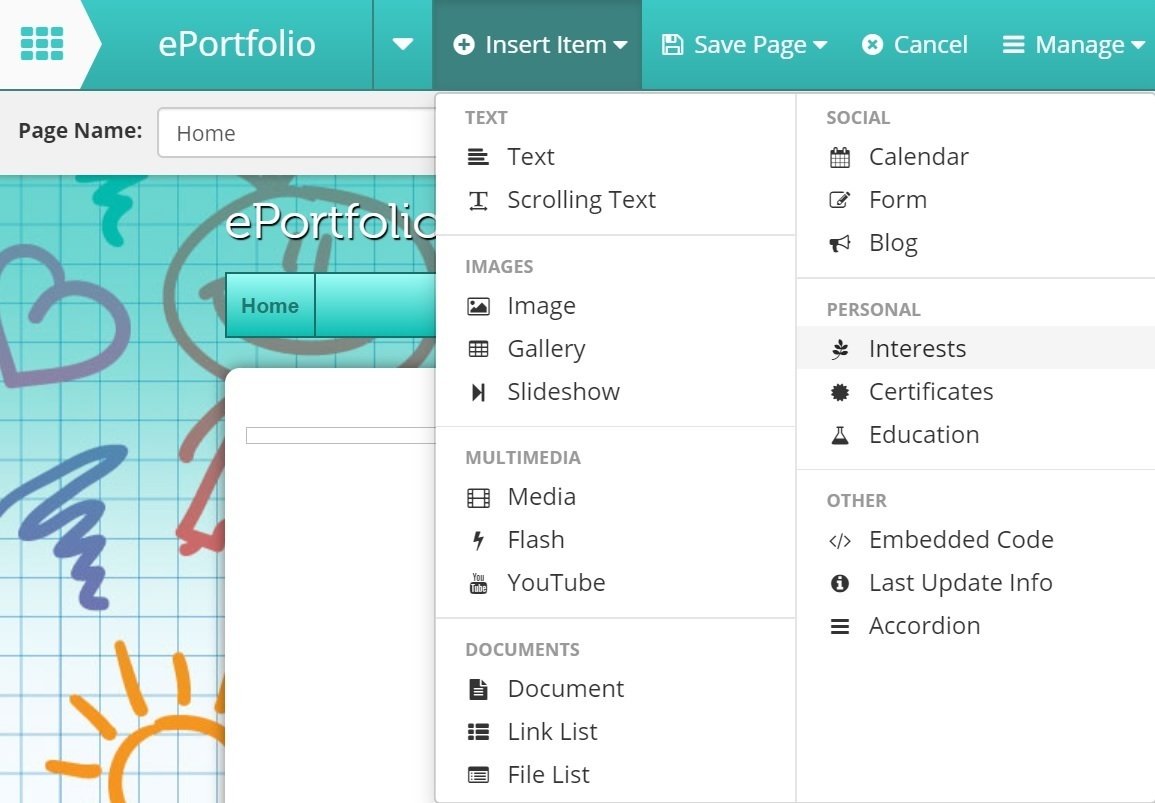 2. Choose where you want the interests displayed and press the black bar that says 'Insert interests here'

3. In the box that appears type in an interest and to add another press 'Add Interest'.

4. Your interests will then be displayed on the page. If you want to make any changes you can do this in the grey edit bar by pressing the '...' next to 'Interests'. Press 'Update' after you have made any changes.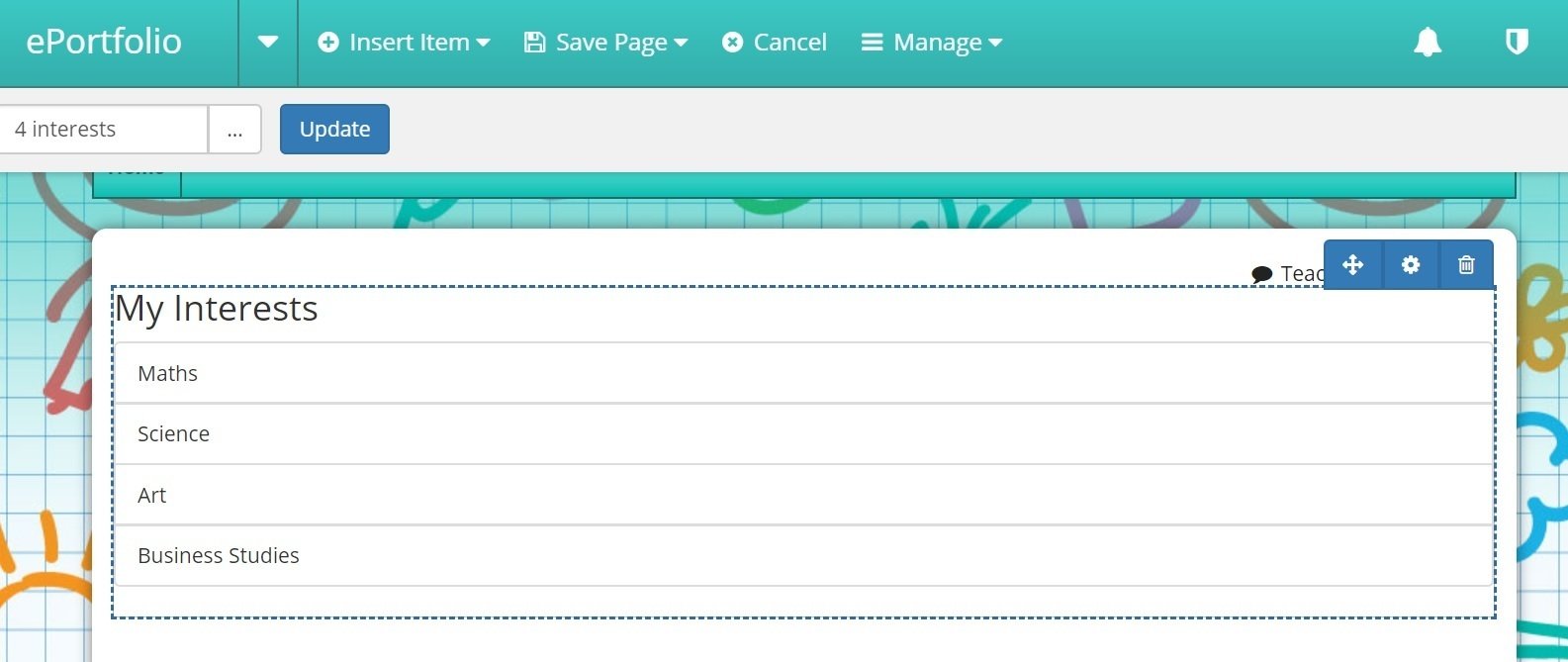 5. Go to 'Save Page' > 'Save and Publish Page'.