How to Import a Calendar from Outlook, Google
This help sheets explains how to import a calendar from third party calendars like Google or Outlook. A prerequisite is that your calendar program can export in the ICS file format.
1. Click on the Calendar app.

2. Click Settings on the left menu.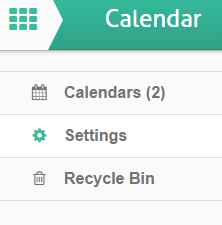 Click on Import next to the calendar you want to import the dates into

3. Click on the three dots (...) to open the file manager.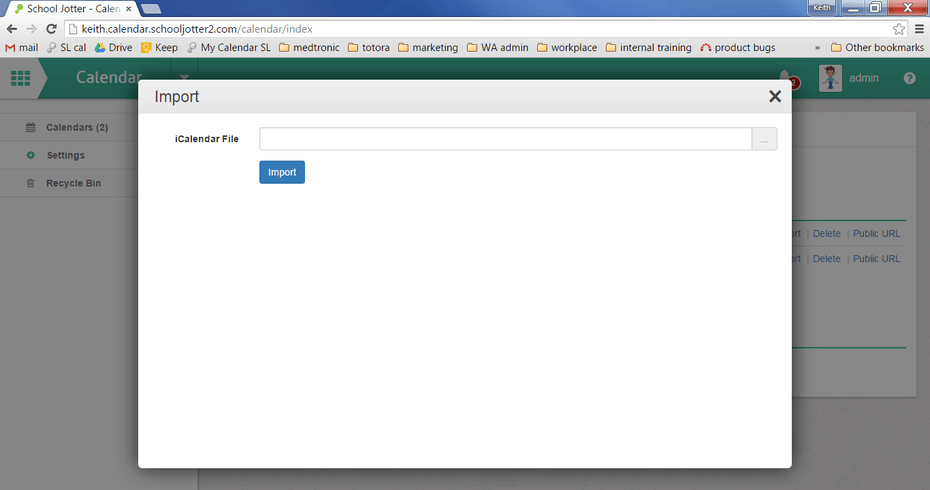 4. Upload the .ics file.
Click Upload file
Click Add file
Choose the ics file from your computer
Click Start upload
Click OK
Click the Choose button next to the ics file you uploaded
5. Click Import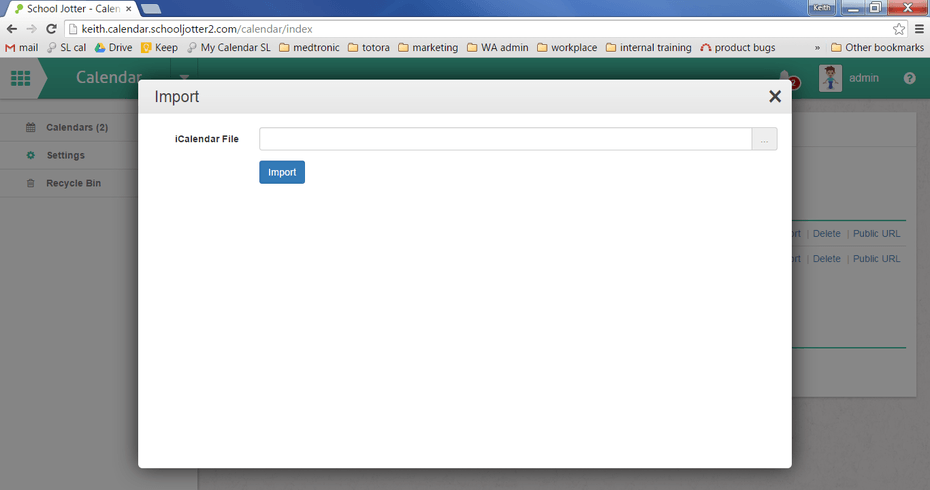 6. The data from your calendar will be imported into Jotter.