Adding a User
Adding a user is very easy, you can add one or 1000 in just a few steps.
To add users open the Admin app and click on Users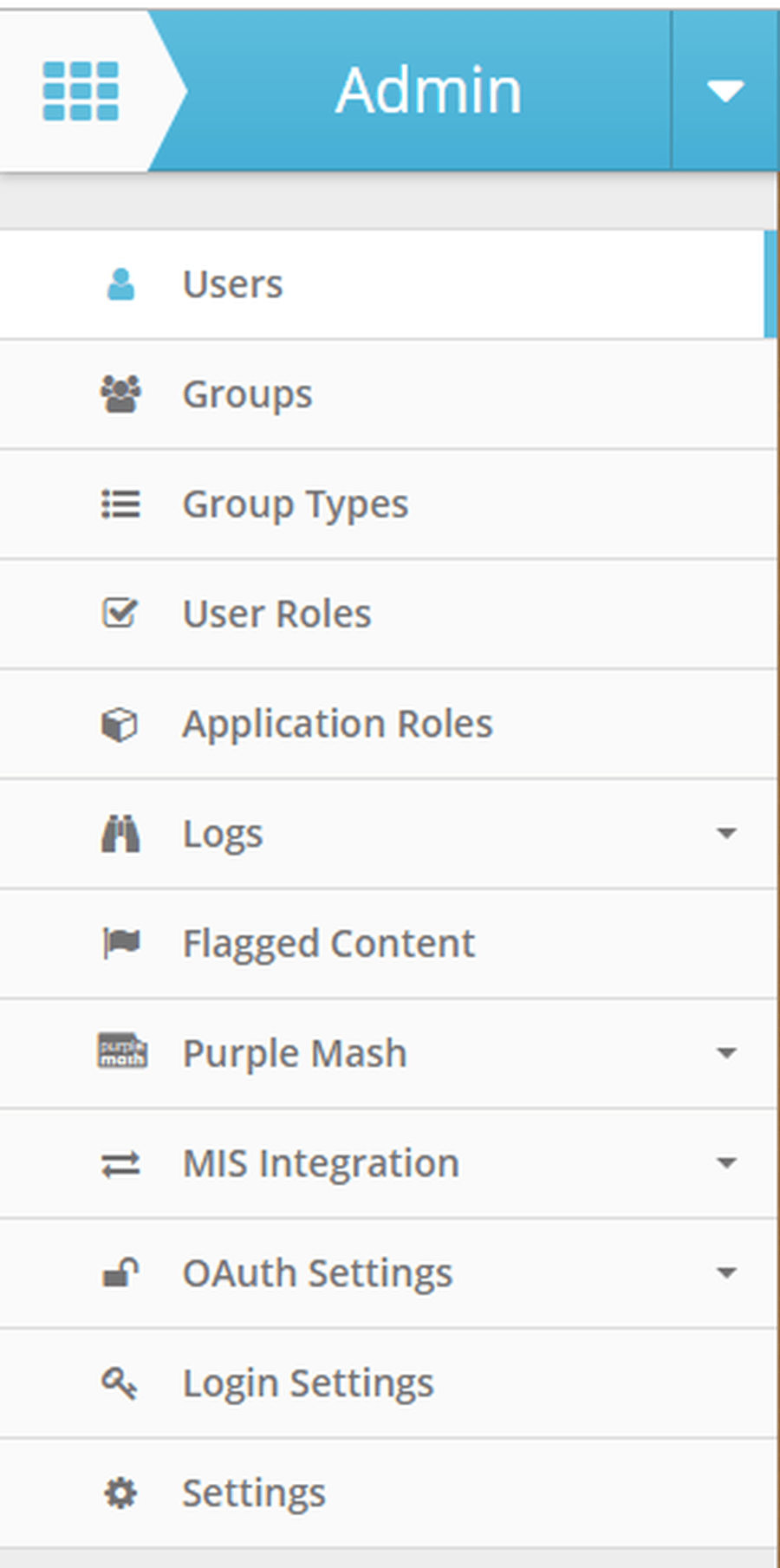 Along the top of the screen in the blue bar you will see a series of buttons for adding users, the actions button is not needed for adding users.
Add User - Used adding a small number of users
Upload - Used for adding a large of users for example at the beginning of the year via a CSV.
Add User
Click the Add User button in the blue bar. This will load a new page.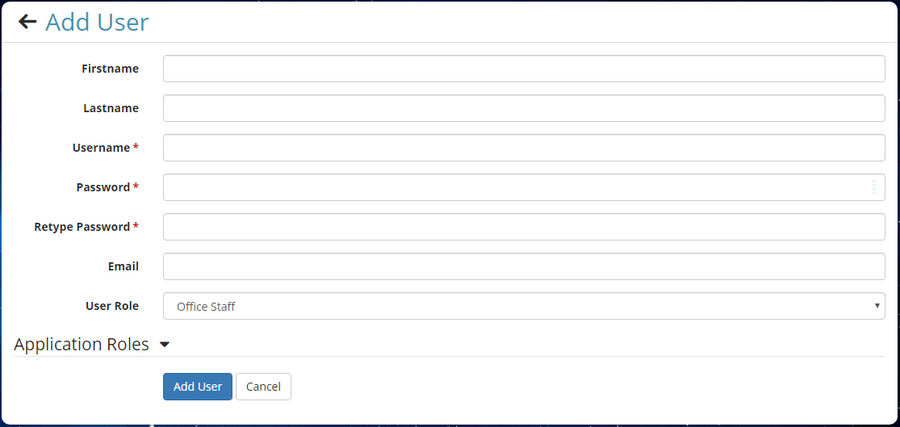 Fill in the form with as much detail as you require, username and password are required fields. The user role changes their permissions on the School Jotter system so should be changed accordingly.
User roles are discussed further here.
Once have finished click the Add User button at the bottom the form. This will redirect you to the User screen and display a message to show that the user was adding successfully.
Upload
Clicking the Upload button will show two options. For this guide we only need to worry about Upload Users.
Click Upload Users this will load a new page
You can find a template CSV by clicking the Download Template button.
Open the downloaded template CSV file, this file type will open in any spreadsheet editor. The template will look like this.
You can now add the Users information to the CSV. Only the systemrole, username, password and disabled columns are required.
Groups should be added to the system before adding users to the groups.
You can find out more about each field and what can be entered by clicking the User Upload Help button. Once all information has been added save the CSV.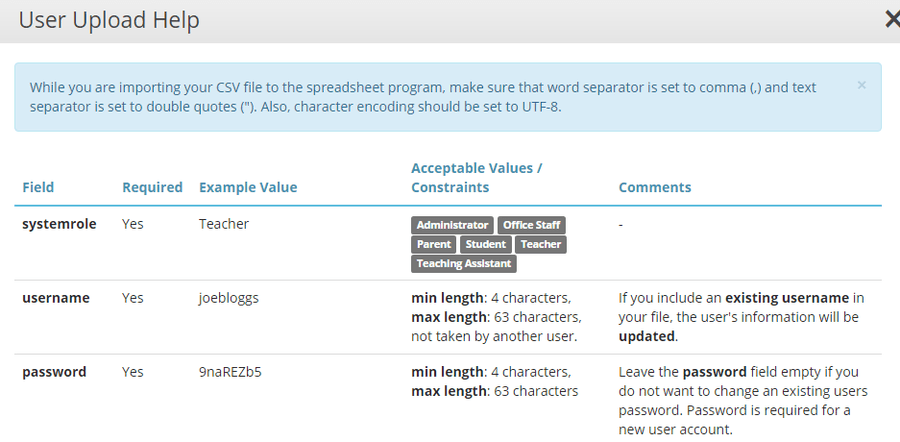 On the Upload Users screen click Select your file this will load a file picker window. Navigate to your CSV file and click Open. This will be shown on the Upload Users screen next to the Submit button.
Click the Submit button.
If there are any errors in the CSV an error will be displayed along with where the error is in the CSV.
If the CSV can be uploaded a Confirmation box will be displayed.
Clicking Confirm Upload will then add the users to the School Jotter system. You will be taken back to the User screen where a confirmation message will be displayed.