How to add a Login Box
This help sheet explains how to add a Login Box on your web page. Users can use this to log into School Jotter to access others apps such as Learn or School Merits
You will need to have permission to edit the school web page that you want to add the map to.
These step by step instructions will guide you through this process. You will need to be signed in to your school website and be on the page that you wish to add the map to.
1. Click on the Edit Page button on the green toolbar towards the of the screen.

2. Click on the Insert Item button and select Login Box.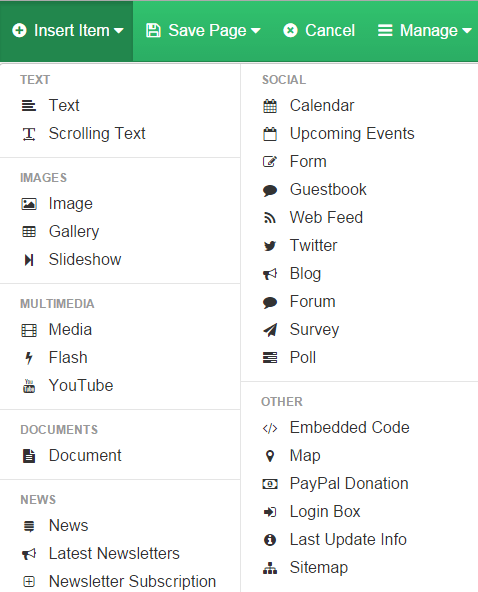 3. Select the area on your webpage where you want your map to appear by clicking on any bar that displays the text Insert login box here.

4. In the toolbar displayed above the Login Box you can change the message that will appear giving users instructions on what to use the Login Box for. If you make any of these amendments you will need to click on the Update button.

5. Then click on the Save button and then select Save and Publish Page.

The Login Box will look like this on your webpage. User will enter their login detail and click on the blue Login button.

The user will then be presented with their dashboard.