Add a Calendar to a Page
This help sheet explains how to publish a calendar page on Jotter.
1. Navigate to the page that you would like to add the calendar events feed on. Click on the Edit Page button.

There are two ways to add events from a calendar onto your webpage. As a full calendar or as upcoming events.
2. To add a full calendar, click on Insert Item and select Calendar.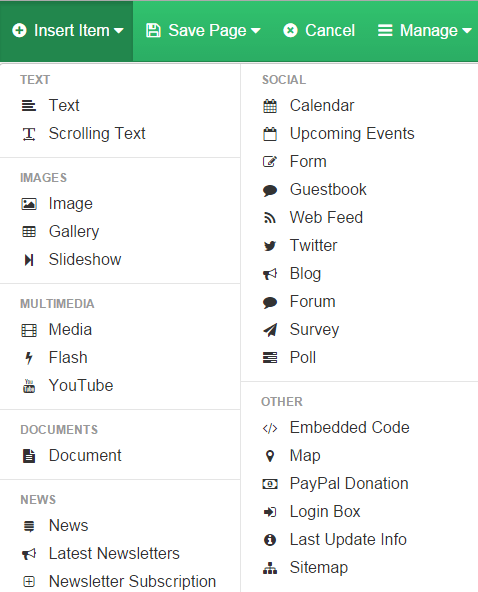 3. Insert the calendar where you want to see it, a larger section will be better.

4. You need to select which calendars you want to appear on your webpage. Click on the green Select button of the calendar you want.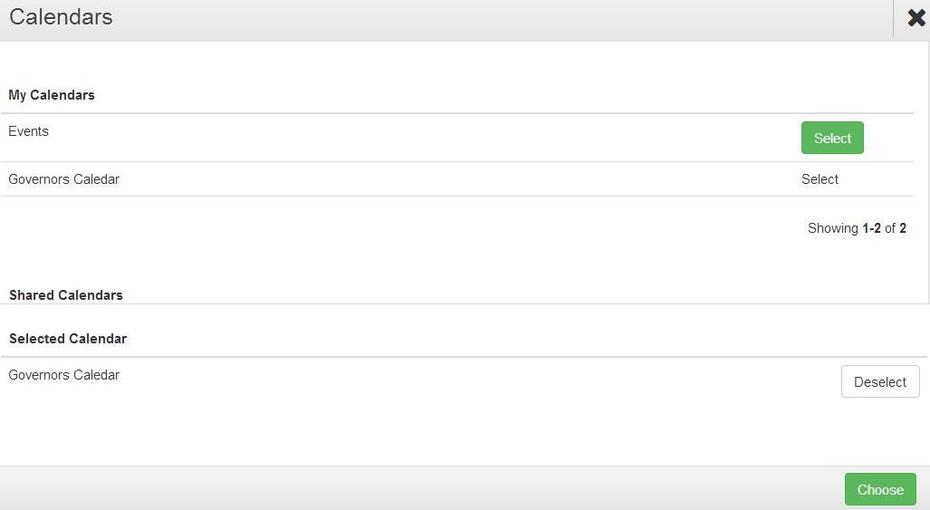 When you select a calendar it will appear in the bottom third of the window. If you made a mistake you can deselect a calendar. Once you have selected your calendar(s) click on the green Choose button.
5. Your calendar will appear on your webpage in one calendar. You can use the toolbar to select a different view, if you make any changes click the blue Update button.