How to add a map
This help sheet explains how to add a Google map to your web page.
You will need to have permission to edit the school web page that you want to add the map to.
These step by step instructions will guide you through this process. You will need to be signed in to your school website and be on the page that you wish to add the map to.
1. Click on the Edit Page button on the green toolbar towards the of the screen.

2. Click on the Insert Item button and select Map.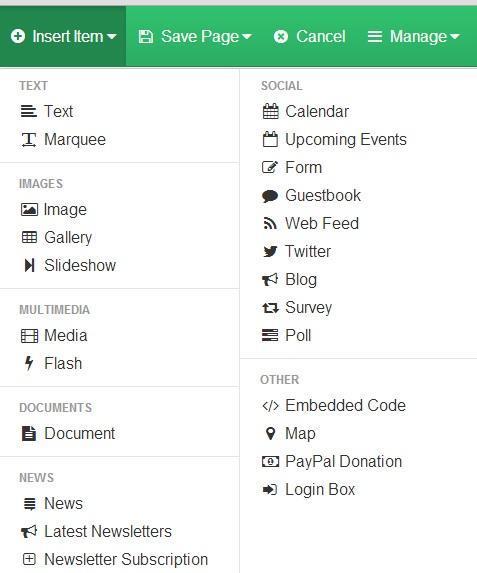 3. Select the area on your webpage where you want your map to appear by clicking on any bar that displays the text Insert map here.

4. You have a toolbar displayed which will allow you to add your schools postcode. Your map will then appear. You can change the size of the map by altering the width and height measurements, add a label to the map by adding test in the Info box and choosing your prefered alignment. Switching full view on will offer the viewer the option to make the map full screen so that it can be viewed more easily. If you make any of these amendments you will need to click on the Update button.

5. Once you are happy with your map you can click on the Save button and then select Save and Publish Page.