Portfolio - Teacher's and Student's View
A teacher is the supervisor of a group. See this link for information on how to create and assign users to a group.
Teachers
Teachers will see an extra link on their Portfolio dashboard called Supervising ePortfolios.
Click Supervising ePortfolios to get a list of all the members of the group with links to their portfolios.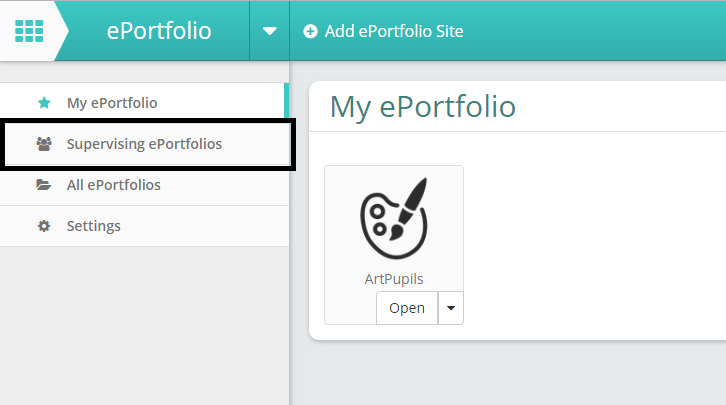 If you are a teacher you will also be able to see All portfolios. This permission can be changed in the Application settings in the Admin app.
Students
Students will be able to see the portfolios of everyone else in their class.