Create a Blog
Create a Blog
1. To create a new blog just click on the Create Blog button on the orange toolbar at the top of the screen.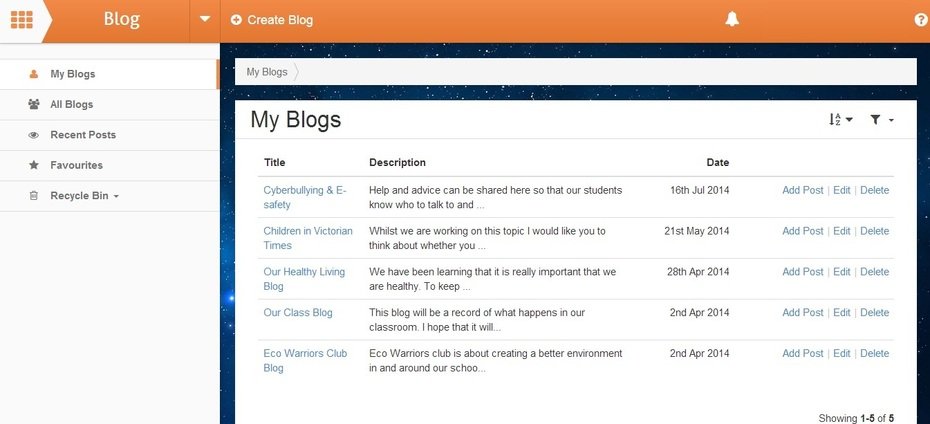 2. Give your blog a title and explain what the blog is about and what your are expecting from other contributors. Click on the blue Save button to finish creating your blog.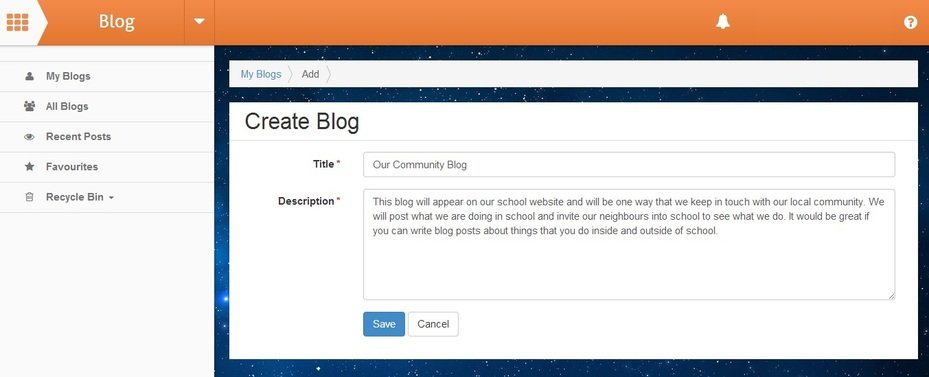 3. Your new blog will now appear on your blog list. The title is a hyperlink and clicking on the title of your blog will open it ready for you to work on. On the right hand side of the row there is an Add Post, Edit and Delete option.