Adding a Newsletter Subscription Form
This allows visitors to subscribe and receive School Newsletter by email
1. Click the Edit Page button

2. Click the Insert Item button and select Newsletter Subscription.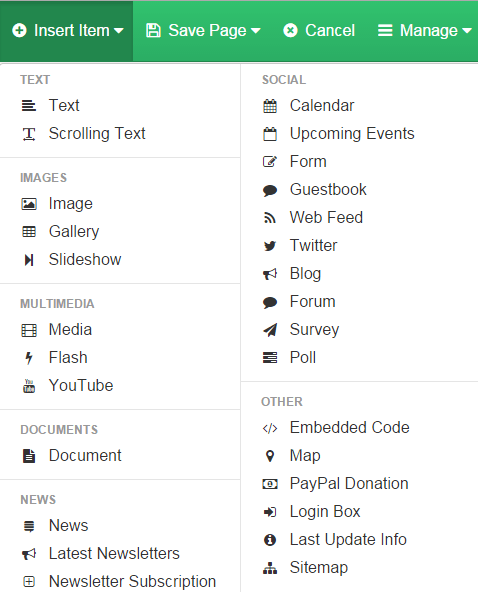 3. Insert the newsletter subscription where you want it to appear on your webpage.

4. You can edit the text to meet your needs on the toolbar. If you edit the text you will need to click on the blue Update button.

5. Click on the Save Page button and select Save and Publish Page.

6. Your visitors can subscribe to your newsletter by adding their email address. Please be aware that anyone can use these feature, not just those belonging to the school community. They will enter their email address and click on the Submit button.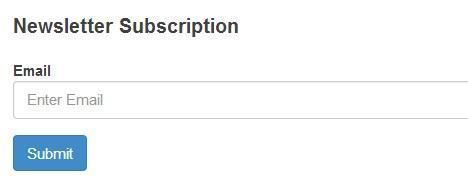 They will get confirmation that they have successfully subscribed to your newsletters.

7. To look at who has subscribed to your newsletter, click on the Manage button and select Newsletter. Click on the Subscriptions button at the top of the window.

A list of those that have subscribed to your newsletter via your website or imported into the system by yourselves.