Writing a News Story
1. Go to 'Manage' then 'News'

2. To add different categories for your news articles to fit into press 'News Categories' at the top, then click 'Add Category'

Give your category a name (e.g. Year One News) and if you want to add a description you can. Then press 'Add News Category' at the bottom.
3. To add a news article go back to the main 'Manage News' box and press 'Add News'.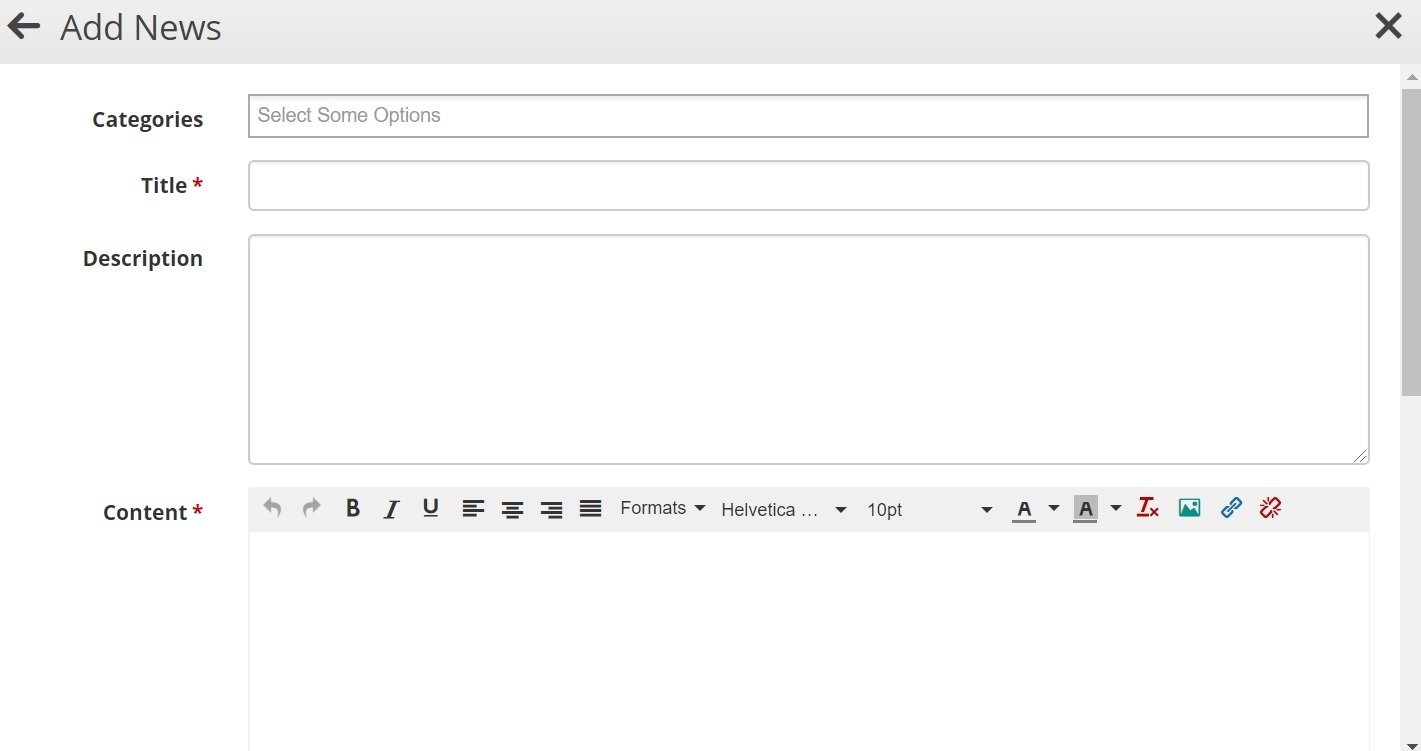 You can choose one of the news categories you have created here or you can leave blank and it will just be in the 'all news' area. Give your article a title, a description (optional) and some content. You can edit the way the text looks in the content area as well as adding pictures and links.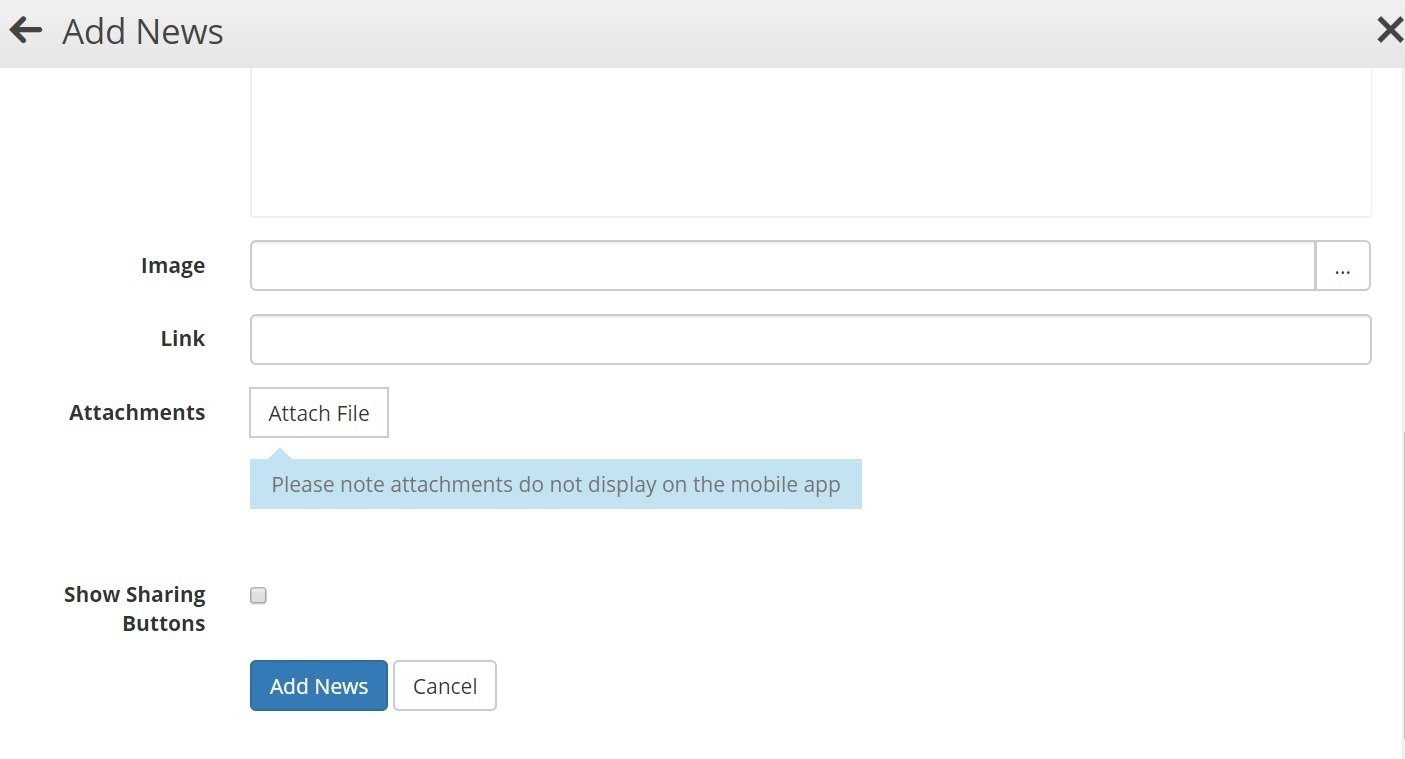 You can also add a main image and link to your news article and attach other files. You can tick 'Show Sharing Buttons' if you want to allow others who view your site to be able to share your article on social media.
4. Once you have filled in this information you can press 'Add News'.
5. To then publish this news on a page on your site, follow our Publishing News Guide.