Viewing, Editing and Reporting Comments
1 Navigate to your blog post.
2 You can see the number of comments next to the post.
3 Click on Comments.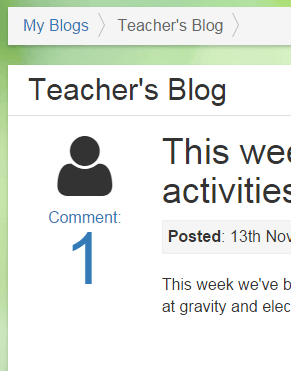 4 View the comment. As the blog owner you can edit delete or report the comment.

If you edit, you can change the comment text.
If you Delete it, it will go into the recycle bin.
If you report it, you will be asked to confirm, and then the comment will be flagged to the administrator to review. The comment will not be removed from view.