Adding an Image to a Text Box
1. Select the text box you want to add the image into.
2. Click on the insert/edit image icon, it shows a green landscape image as highlighted below.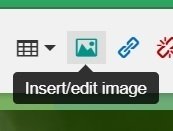 3. The insert/edit image window will open. To browse your files area to find the image you wish to insert your text box, click on the browse icon on the right of the source field.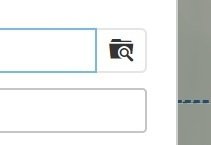 4. This will open the My Files area which will allow you to navigate to or upload the required images. (See the file upload tutorial).
5. Click the choose button on the required images. The source name will appear for your image. If you enter an image description it will appear when the mouse cursor is placed over the image. You can set the required dimensions for the image size but you can also resize the image by dragging the corners after it is inserted into the text box.