Introduction To Survey

This helpsheet explains the Survey app and its main features
Survey is designed to allow you to collect information about a particular topic, or general set of questions, and then collate the data and view some statistics about the responses.
You can create your own, or choose from a list of pre-set ones.
To enter the survey app, click on the green Surveys button on the dashboard. This takes you to the survey control panel.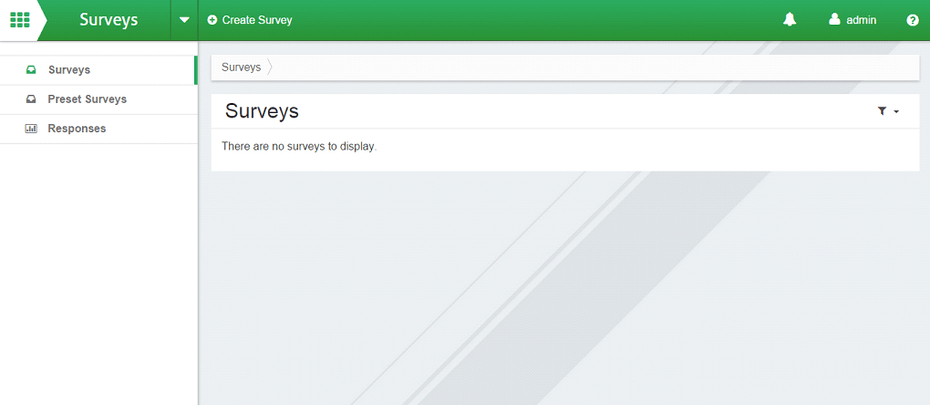 From here you can create a new survey (the + Create survey button in the top green toolbar). You can also choose a preset survey or see the responses to existing surveys using the links on the left grey toolbar.